Traveling and visiting new places is excited but moving from one place to another can be long, tiring and not so wonderful. It would be times where you spend several hours on an airplane, a whole 26 hours on a bus or an entire morning on a layover.
For these long journeys, make yourself a favor and prepare some entertainment if you don't want to go crazy. Download some fun apps, spend time writing on your journal, read a book or, one of my favorites, listen to podcasts.
Nowadays you can download podcasts on almost all your devices to listen even when you don't have internet. There are millions of podcast and topics, I'm pretty sure there is one for every niche imaginable at this point in time. In this post, I mention my favorite 5 podcasts to listen to when I have a long journey ahead.
If you don't know Grace Helbig at this point, where have you been? Grace is a YouTuber, writer, actress and the host of Not Too Deep podcast.
Every podcast, Grace interviews famous people: celebrities, YouTubers, drag queens… she does it in the best, funny, silly and entertaining way possible. You won't even realize that it's an interview. Grace's laugh is everything and she genuinely seems to enjoy her podcast, making the whole experience even better.
Normal not normal is hosted by James and Oliver Phelps (aka Fred and Georges Weasly), but even if you don't know them by their Harry Potter roles, this podcast is great with a lot of interesting interviews.
However, if you are a Harry Potter fan like me, this podcast is even better and more special, because James and Oliver bring a lot of their cast-mates from the set and reveal a lot of behind scene and untold stories.
They rebrand the podcast at the end of 2020 and they are trying to find out what "normal" means to them. Discussions about mental health are central to the podcast and often go hand in hand with guests' changing experiences of being in the industry from a young age.
I discover Sydney, the host of this podcast, on a youtube video about tiny houses where she was showing her van, I don't know what it was but she caught my interest immediately, so I stock her in all her platforms and discover her amazing podcast about van life, remote income and mental health.
I've never lived on a van but My Solo Road is more than that, and I also love to live my "van life" through Sydney's podcast and the guest she interviews. She also talks a lot about working remotely and different income options and, let me tell you that most of them are not the typical ones you hear all the time. Also, she is so pleased to hear, she says some listeners accuse her to talk fast, I think her rhythm is great, maybe because I'm a fast talker too. 
Some people have the gift to turn common daily activities into entertaining stories, Mamrie and Grace are the queens of making everyday events interesting and funny. They are the two friends you wish you can hang out with, and I feel I'm listening to these two chatting about their day on a hidden corner in real-time.
TMGW is about everything and nothing, and most of the time it gets weird and hilarious.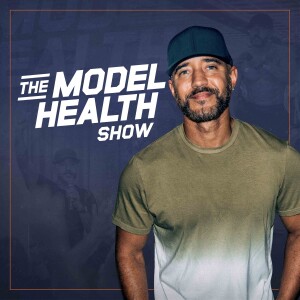 I don't care if you are not into health and nutrition, this is a podcast for knowing your body and how to make it a happy place to be in. Shawn is the host of The Model Health Show and an expert that gives you a lot of tips about knowing what your health is telling you.
Shawn refutes everything you hear about amazing diets and techniques and dives you into health-related topics and makes them understandable. He also brings other world-renowned experts to the podcast who are as captivating as him and drives you to really cool discussions.
Shawn motivates you to embrace a healthy life from the inside and the outside, and he convinces me every time.
What podcast are you listening to for long trips? Do you have any other favorites? I would love to hear your recommendations.
Did you enjoy this post? Pin it: