Mask, sanitizer and lockdowns became our normal in 2020, and even that the situation with COVID seems to be improving in 2021, we still have a long way to go.
In this post, I come up with 7 ways to volunteer virtually and safely during these COVID times.
Many people and initiatives are still facing unique needs and challenges. Some of us want to help but also wondering how to volunteer while still maintaining social distancing.
No matter your location, time or situation there are a lot of opportunities to volunteer during the pandemic and remain safe and distant.
Social media is an amazing channel for nonprofits to get their messages to more people and let us know some of the amazing things they achieve.
However, even though most nonprofits have some kind of social media presence, most of them don't have social media staff.
We all spend a lot of time on social media platforms, it's no debate on that. In addition to like all the cute puppy Instagram pics, we can also connect with nonprofits and support their mission.
Stay involved with their updates and help boost their visibility by liking, commenting, pinning, retweeting or sharing.
A lot of nonprofits post interesting facts and stats, you can help them get their content in front of more people. If just two of the people that follow you stop using plastic straws it is all worth it.
Share, share, and re-share
Here you have a cool post from Greenpeace to share:
 

 

View this post on Instagram

 
Hospitals all around the world have an ongoing need for blood, anything from surgeries or illnesses to cancer treatments or traumatic injuries, and volunteer donors are the only source for this product.
One donation can save up to three lives.
According to the American Red Cross, someone needs blood every two seconds in the United States. That's 30 people every minute, 1,800 people per hour, 43,200 people per day and more than 15 million people per year.
Since the Covid-19 pandemic, the demand for blood is higher, since the current reserves are insufficient.
Additionally, patients that had COVID can donate plasma to help current patients with the virus. Doctors take plasma from previously infected patients with COVID-19 antibodies and give them to current patients to attack the virus. A single person who donates convalescent plasma can help up to 4 COVID-19 patients. Learn more on the Red Cross official website about this plasma treatment
Donating blood is easy and accessible regardless of where you live. In general, most healthy people who are 18 or older are eligible to donate blood.
Most hospitals in your area will have specific days or campaigns where you can donate. Organizations as Red Cross also have mobile clinics to make it easy for people to help.
To find a place to donate simply go to google and search "your city + blood donation" and you will find all the donor centers near you.
You can call the hospital or clinic beforehand to ask about any doubts or concerns. For specific questions and guidelines, you can also check out the Official Red Cross website.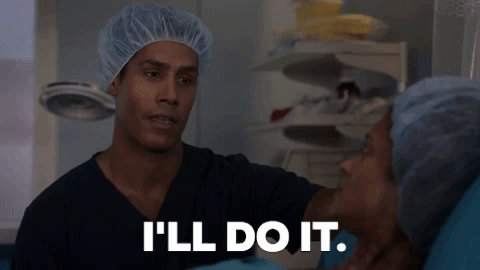 Looking for more volunteer tips? Check out some of my other posts to help you:
This is not a volunteer position for everyone and maybe is not the best fit for you.
Operators must be able to assess high-stress situations, follow guidelines and be able to manage dangerous situations quickly.
People who have struggled with mental health issues in the past may not be the best choice in this kind of volunteering since it can become too emotionally involved.
However, you can play a vital role in ensuring that someone in crisis is listened to and in an understanding environment and that support is always available if they need it.
According to the Suicide Prevention Lifeline: "Individuals are more likely to feel less depressed, less suicidal, less overwhelmed, and more hopeful after speaking to someone who listens without judgment."
While most of the crisis hotlines are staffed with professional counselors as social workers, therapists, and psychiatrists; most of them also welcome volunteers' operators or volunteers answering texts after orientation and training.
You can become a volunteer counselor from everywhere, all you need is an internet connection and a computer or cellphone.
To apply, you must be 18 or older, get a background check and most of the places provide thoughtful training to become an active listener and give you a plan to bring someone to a safe place.
These are 4 crisis prevention hotlines where you can become a volunteer:

The impact the school closures because of COVID are having on children and high schoolers are high. Now more than ever, online tutoring programs are necessary to support someone to get as much education assistance as possible.
Online tutoring means that you can help from the comfort of your own home, even if you are in lockdown in your city.
All you need is a laptop, webcam and internet.
A lot of parents don't have time or the knowledge to help their kids with homework in this current pandemic chaos, but you can have an impact on a children's future.
5. Attend, host or help a virtual nonprofit event
With the pandemic forcing nonprofits to cancel all their fundraising events, one solution was providing donors and supporters with virtual events to keep inspiring and engaging people.
Virtual gatherings, workshops or speaker panels was some of the necessary events nonprofit did to keep reaching new supporters and achieve fundraising needs to maintain their programs.
If you know that a nonprofit you support is planning a virtual event you can offer your help to organize it, bring some of your friends to participate in the discussion, encourage donations among your community or just attend the event to gain knowledge about the cause.
As a great example, NPH USA, a nonprofit helping children and communities in Latin America is organizing virtual trivia nights and virtual wine testing events to support their programs via Zoom. A great way to educate yourself about the issues, have some fun and support amazing programs.
6. Help seniors with small tasks
During the COVID pandemic, the Center For Disease Control (CDC) has deemed seniors among the people who are at higher risk for severe illness.
Some older adults have become fearful of leaving their homes or unavailable of doing some necessary daily tasks.
There are a million ways you can support seniors during these times. Just reach a family member or a neighbor who may need your assistance with errands and ensure they are safe. Other tasks you can help with are: 
You can shop for them and bring their groceries to their front door, lowering the exposure to the virus for them in these spaces.
Some seniors with mobility needs may need your assistance cutting their grass, moving garbage cans or collecting mail.
Just call that family member or friend and reach out to them, ensure they are ok, talk to them and offer your help if possible.
It is not doubt that we are all feeling more isolated than usual during these times, but seniors are probably experiencing more loneliness and anxiety than ever.
Microvolunteering should be a short task and it can involve anything from sharing an Instagram post to signing a petition.
It is supposed to offer people that are willing to help with easy projects that can be done anytime and anywhere.
Some people don't have time to make a long commitment and are more likely to volunteer for short activities which don't require long applications or processes.
Microvolunteering is accessible for everyone and leaves no excuse for supporting a cause.
It is as simple as baking some cookies for a sale, planting a tree, distributing flyers, helping with financial advice, writing an article for a nonprofit blog, filling a survey or just signing a petition.
To give you some examples, you can find micro-volunteering opportunities on the following website:
vInspired is a UK platform dedicated to connecting young volunteers with great causes, on their search option they allow for micro-volunteering and one-off opportunities.
Change.org is probably the biggest and more known platform to find, create and sign petitions that change the world.
Do-it is another platform that allows you to search micro-volunteering chances that you can make from home or near you.
I know people that want to volunteer but don't know what to do, especially this last year. I hope this post gave you some clarity and also new opportunities to start volunteering in 2021.
The most important part is that you are passionate about it and find that initiative that resonates with you.
As you can see, the ability to connecting remotely and engage online makes it possible to volunteer from home even during this pandemic. Nonprofits still need your help through virtual volunteerism.
Find what works for you with the time you have, find a cause that gives you joy and give back. Even one minute of your time can help tremendously.
Do you have more ways to help and volunteer virtually? Have you been volunteering during the pandemic? I would love to read your experiences in the comments.
Did you love this post? Pin it for later: